Jordan Creek Pediatric Dentistry
1111 Jordan Creek Parkway,
West Des Moines IA 50266
(515) 222-1800
Find answers and other helpful dental topics in our digital library.
Posts for: September, 2014
By Jordan Creek Pediatric Dentistry
September 23, 2014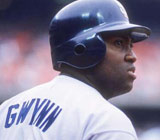 What would it take to get you to give up tobacco? For major league baseball player Addison Reed, it took the death of his former coach, Tony Gwynn. Gwynn, a Hall-of-Famer who played for the San Diego Padres in addition to coaching at San Diego State, was just 54 years old when he died of oral cancer. As soon as Reed heard the sad news, the Arizona Diamondbacks' relief pitcher says he knew what he needed to do: He took every can of smokeless tobacco he owned and dumped them all in the trash.
"It's just become a habit, a really bad habit," Reed told an interviewer at MLB.com. "It was something I always told myself I would quit." But quitting took him many years — in fact, Reed admitted that he first started using smokeless tobacco as a junior in high school.
People begin using tobacco — in the form of cigarettes, cigars, pipes, or smokeless types (snuff, chewing tobacco, or dip) — for a variety of reasons. One major draw is that they see others doing it. And, while smoking is prohibited in most all Major League venues, the use of smokeless tobacco has remained fairly widespread.
Smokeless tobacco isn't a safe alternative to cigarettes. According to the National Cancer Institute, it contains 28 carcinogenic agents. It increases the risk not only for oral and pancreatic cancer, but also for heart disease, gum disease, and many other oral problems. It's also addictive, containing anywhere from 3.4 to 39.7 milligrams of nicotine per gram of tobacco — and its use has been on the rise among young adults.
But now the tide may be turning. After Addison Reed's announcement, his former college teammate Stephen Strasburg (now a pitcher for the Washington Nationals) resolved that he, too, would give up tobacco. "[The] bottom line is, I want to be around for my family," said Strasburg. Mets left-hander Josh Edgin has vowed to try quitting as well. It's even possible that Major League Baseball will further restrict the use of smokeless tobacco at games.
What does this mean for you? It may just be the opportunity you've been waiting for… to stop using tobacco. Dentists have seen how quickly oral cancer can do its devastating work — and we can help you when you're ready to quit. The next time you come in for a checkup, ask us how. Your teeth and gums will thank you — and your family will too.
By Jordan Creek Pediatric Dentistry
September 08, 2014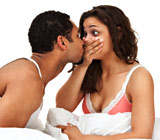 Nobody wants "halitosis," commonly known as bad breath. Americans spend an estimated $3 billion per year on breath freshening products like candies, chewing gum and sprays, but that really just masks the problem. Bad breath is clearly a major concern. Treating bad breath effectively means understanding and treating what causes it.
And The Top Ten Main Causes of Bad Breath Are:
You just woke up — because saliva flow is reduced during the night, it is normal to wake up with a dry mouth and "morning breath."
It was something you ate — garlic, onions, coffee, alcohol, spicy foods and more — are common causes — luckily they are temporary. Brushing, flossing and mouthrinses may help.
It was because you didn't eat — fasting can result in bad breath. In hunger, especially starvation, a person's breath may actually smell like nail polish remover (acetone). This comes from ketones that are produced as the body metabolizes fat for energy production.
"Xerostomia," literally dry mouth — from plain old dehydration, and certainly many medications can cause dry mouth leading to bad breath. Drinking sufficient quantities of water is helpful and important.
Smoker's breath — If you are a smoker, the telltale odor lingers — for days and weeks. Try quitting for multiple health benefits.
Ineffective oral hygiene — buildup of food remnants and bacteria on and between your teeth and gums is a prominent cause of bad breath.
Bacterial accumulation on the back of your tongue — large numbers of bacteria accumulating in the nooks and crannies, where they may give off volatile sulfur compounds (VSCs), which have an odor reminiscent of rotten eggs.
You may have tooth decay or periodontal (gum) disease — one of the main causes of bad breath is gum disease. Studies have shown that the more VSCs a person has on their breath, the more likely it is that they have gum disease. Openly decayed teeth can also be a cause of bad breath.
You may have a problem with your nose or tonsils — Nasal odors exhaled from the nose and mouth may be a result of sinus infections, foreign bodies, or infections of your tonsils.
Serious health conditions — like diabetes, lung disease and cancer can also be systemic (general body causes of bad breath) that do not emanate from the mouth.
Because some of these problems are serious and need treatment, don't just try to cosmetically camouflage bad breath. Make every effort to remove the film of bacteria (plaque) from your teeth and gums every day; if this does not cure your bad breath, contact us for an assessment, diagnosis, and treatment.
Contact us today to schedule an appointment or to discuss your questions about bad breath. You can also learn more by reading the Dear Doctor magazine article "Bad Breath: More than just embarrassing."