Jordan Creek Pediatric Dentistry
1111 Jordan Creek Parkway,
West Des Moines IA 50266
(515) 222-1800
Find answers and other helpful dental topics in our digital library.
Posts for: October, 2014
By Jordan Creek Pediatric Dentistry
October 27, 2014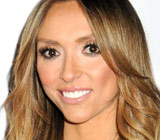 When Giuliana Rancic, long-time host of E! News, first saw her new son, she said it was "the best single moment of my life." Recently, on the eve of Duke's first birthday, the TV personality and reality star spoke to Dear Doctor magazine about her growing family, her battle with cancer — and the importance of starting her child off with good oral health.
"Duke will have his first visit with the dentist very soon, and since he is still a baby, we will make his visit as comfortable as possible," Giuliana said. That's a good thought — as is the timing of her son's office visit. Her husband Bill (co-star of the couple's Style Network show) agrees. "I think the earlier you can start the checkups, the better," he said.
The American Academy of Pediatric Dentistry concurs. In order to prevent dental problems, the AAPD states, your child should see a dentist when the first tooth appears, or no later than his or her first birthday. But since a child will lose the primary (baby) teeth anyway, is this visit really so important?
"Baby" Teeth Have a Vital Role
An age one dental visit is very important because primary teeth have several important roles: Kids rely on them for proper nutrition and speech, and don't usually begin losing them until around age 6. And since they aren't completely gone until around age 12, kids will depend on those "baby teeth" through much of childhood. Plus, they serve as guides for the proper position of the permanent teeth, and are vital to their health. That's why it's so important to care for them properly.
One major goal for the age one dental visit is to identify potential dental issues and prevent them from becoming serious problems. For example, your child will be examined for early signs of dental diseases, including baby bottle tooth decay which is a major cause of early childhood caries. Controlling these problems early can help youngsters start on the road to a lifetime of good oral health.
Besides screening your child for a number of other dental conditions or developmental problems, and assessing his or her risk for cavities, the age one visit also gives you the opportunity to ask any questions you may have about dental health in these early years. Plus, you can learn the best techniques for effectively cleaning baby's mouth and maintaining peak oral hygiene.
Breezing Through the Age-One Visit
To ease your child's way through his or her first dental visit, it helps if you're calm yourself. Try to relax, allow plenty of time, and bring along lots of activities — some favorite toys, games or stuffed animals will add to everyone's comfort level. A healthy snack, drink, and spare diapers (of course) won't go unappreciated.
"We'll probably bring some toys and snacks as reinforcements," said Giuliana of her son's upcoming visit. So take a tip from the Rancics: The age one dental visit is a great way to start your child off right.
If you would like more information on pediatric dental care, please contact us or schedule an appointment for a consultation. You can learn more about this topic in the Dear Doctor magazine articles "The Age One Dental Visit" and "Dentistry & Oral Health for Children."
By Jordan Creek Pediatric Dentistry
October 09, 2014
Now in your adult years, you feel you've functioned pretty well even with a few misaligned teeth. You may also think having them straightened at this point may not be worth the effort and expense.
But there are solid reasons — beyond, of course, the psychological and social benefits gained from a new smile — why straightening teeth even as an adult can be a wise investment. Orthodontics not only enhances your appearance but may also improve your long-term oral health.
Restores proper oral function. Teeth that are aligned properly will tend to function properly. Although you can still chew, speak and smile with teeth that aren't quite aligned properly, over time you'll put more stress on both the teeth and the jaws, which could lead to more wear than what normally occurs with aging. By re-aligning teeth to a more normal position you could be extending the life of your teeth and reducing your risk of other functional problems.
Reduces the risk of periodontal (gum) disease. Some people with misaligned teeth are more susceptible to periodontal disease. Besides difficulties with bacterial plaque removal (a must to avoid gum disease), a person with misaligned teeth can also encounter more defects involving bone and gum tissues like gum recession that can contribute to the progression of gum disease. By straightening teeth (and performing plastic periodontal surgery if needed), we can reduce this risk dramatically — as long as we're performing periodontal treatment for existing gum disease before and during orthodontics.
Facilitates tooth replacement. When we lose a tooth, the mouth's natural mechanism is to move remaining teeth to fill the void left by the lost tooth. This can make it difficult to position a dental implant or similar tooth replacement in a functional and aesthetically appealing way. By applying orthodontics to move drifting teeth back into their proper place, we restore the best condition for achieving success with a tooth replacement.
The best way to know how much you could benefit from orthodontic treatment is to visit us for a full dental evaluation. From there, we can help you decide if treatment for straightening misaligned teeth is right for you.
If you would like more information on orthodontic treatment, please contact us or schedule an appointment for a consultation. You can also learn more about this topic by reading the Dear Doctor magazine article "Why Straighten Teeth."