Jordan Creek Pediatric Dentistry
1111 Jordan Creek Parkway,
West Des Moines IA 50266
(515) 222-1800
Find answers and other helpful dental topics in our digital library.
Posts for: June, 2015
By Jordan Creek Pediatric Dentistry
June 22, 2015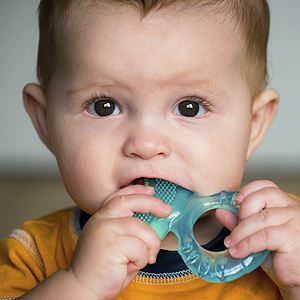 The arrival of your child's first set of teeth is a natural and expected process. But that doesn't mean this period of development, commonly known as teething, is an easy time: your baby will endure a fair amount of discomfort, and you, perhaps, a bit of anxiety.
Knowing the facts about teething can help you reduce your child's discomfort — as well as your own concern — to a minimum. Here are a few things you need to know.
Teething duration varies from child to child. Most children's teeth begin to erupt (appear in the mouth) between six and nine months of age — however, some children may begin at three months and some as late as a year. The full eruption sequence is usually complete by age 3.
Symptoms and their intensity may also vary. As teeth gradually break through the gum line, your baby will exhibit some or all normal teething symptoms like gum swelling, drooling and chin rash (from increased saliva flow), biting or gnawing, ear rubbing, or irritability. You may also notice behavior changes like decreased appetite or disrupted sleep. These symptoms may be a minimal bother during some teething episodes, while at other times the pain and discomfort may seem intense. Symptoms tend to increase about four days before a tooth emerges through the gums and about three days afterward.
Diarrhea, rashes or fever aren't normal. These symptoms indicate some other sickness or condition, which can easily be masked during a teething episode. If your child exhibits any of these symptoms you should call us for an exam to rule out a more serious issue.
Keep things cool to reduce discomfort. There are a few things you can do to reduce your child's discomfort during a teething episode. Let your child chew on chilled (but not frozen) soft items like teething rings, wet washcloths or pacifiers to reduce swelling and pain. Gum massage with your clean finger may help counteract the pressure from the erupting tooth. And, if your doctor advises it, pain relievers in the proper dosage may also help alleviate discomfort. On the other hand, don't use rubbing alcohol to soothe painful gums, or products with the numbing agent Benzocaine in children younger than two unless advised by a healthcare professional.
If you would like more information on dealing with teething issues, please contact us or schedule an appointment for a consultation. You can also learn more about this topic by reading the Dear Doctor magazine article "Teething Troubles."
By Jordan Creek Pediatric Dentistry
June 14, 2015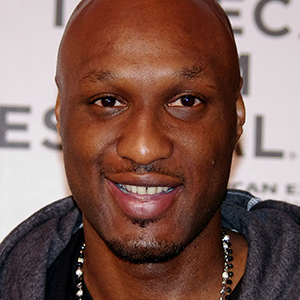 Professional basketball player Lamar Odom is sometimes known as "the candyman" because of his notorious fondness for sweets. But when his sweet tooth finally caught up with him — in the form of a mouthful of decayed teeth — the six-foot-ten-inch, 230-pound hoops star admitted that he had been avoiding treatment… because he was afraid of going to the dentist!
It took two Kardashians (Khloe and Kim) and a painful toothache to finally persuade Odom to sit in the chair. Once he did, it was found that he needed a root canal, a wisdom tooth extraction, and several fillings. Yet the fretful forward sailed through the whole set of procedures in a single visit, and walked out with a big smile afterward. How did his dentists make that happen?
Put it down to the "magic" of sedation dentistry. With anxiety-relieving medications that can be delivered orally (in pill form or by gas) or intravenously (into the bloodstream), the techniques of sedation dentistry can help even the most fearful patients get the dental care they need. That's good news for about 50 percent of the population, who admit they're at least somewhat afraid of the dentist — and even better for the 15 percent who avoid dental care completely due to their fear.
Dentists have a number of ways to ease apprehensive patients through a dental visit. An oral anti-anxiety drug can be given in pill form about an hour beforehand. Nitrous oxide (sometimes called "laughing gas"), which is administered by a mask placed over the mouth or nose, may also be used to relieve anxiety. The calming effects of these medications help make any nervousness melt away — and in many circumstances, mild sedation is all that's needed to ease the fear.
For lengthier or more complex procedures, intravenous (IV) sedation may be recommended. Unlike deeper (unconscious) sedation, IV sedation doesn't cause "sleep." Instead, it puts you in a comfortable semi-awake state, where you can still breathe on your own and respond to stimuli… but without feeling any anxiety. And when the procedure is over, you probably won't have any memory of it at all.
IV sedation can be administered by dentists who are specially trained and equipped with the proper safety equipment. While sedation is being provided, you will be monitored at all times by a dedicated staff member; when it's over, you will rest for a while as the medication quickly wears off. Then (as is the case with oral sedation), you'll need another person to give you a ride home.
Does sedation dentistry really work? Lamar Odom thinks so. "I feel so much better," he said when his 7-hour procedure was over. "I feel like I accomplished something."
If you would like more information about sedation dentistry, please contact us or schedule an appointment. You can learn more by reading the Dear Doctor magazine article "Oral Sedation Dentistry."