Jordan Creek Pediatric Dentistry
1111 Jordan Creek Parkway,
West Des Moines IA 50266
(515) 222-1800
Find answers and other helpful dental topics in our digital library.
Posts for: December, 2016
By Jordan Creek Pediatric Dentistry
December 30, 2016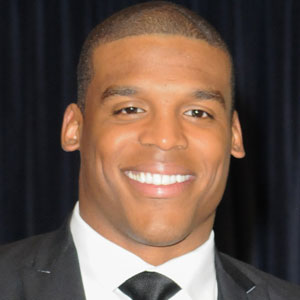 When is the best time to floss your teeth: Morning? Bedtime? How about: whenever and wherever the moment feels right?
For Cam Newton, award-winning NFL quarterback for the Carolina Panthers, the answer is clearly the latter. During the third quarter of the 2016 season-opener between his team and the Denver Broncos, TV cameras focused on Newton as he sat on the bench. The 2015 MVP was clearly seen stretching a string of dental floss between his index fingers and taking care of some dental hygiene business… and thereby creating a minor storm on the internet.
Inappropriate? We don't think so. As dentists, we're always happy when someone comes along to remind people how important it is to floss. And when that person has a million-dollar smile like Cam Newton's — so much the better.
Of course, there has been a lot of discussion lately about flossing. News outlets have gleefully reported that there's a lack of hard evidence at present to show that flossing is effective. But we would like to point out that, as the saying goes, "Absence of evidence is not evidence of absence." There are a number of reasons why health care organizations like the American Dental Association (ADA) still firmly recommend daily flossing. Here are a few:
It's well established that when plaque is allowed to build up on teeth, tooth decay and gum disease are bound to follow.
A tooth brush does a good job of cleaning most tooth surfaces, but it can't reach into spaces between teeth.
Cleaning between teeth (interdental cleaning) has been shown to remove plaque and food debris from these hard-to-reach spaces.
Dental floss isn't the only method for interdental cleaning… but it is recognized by dentists as the best way, and is an excellent method for doing this at home — or anywhere else!
Whether you use dental floss or another type of interdental cleaner is up to you. But the ADA stands by its recommendations for maintaining good oral health: Brush twice a day for two minutes with fluoride toothpaste; visit your dentist regularly for professional cleanings and checkups; and clean between teeth once a day with an interdental cleaner like floss. It doesn't matter if you do it in your own home, or on the sidelines of an NFL game… as long as you do it!
If you would like more information about flossing and oral hygiene, contact us or schedule an appointment for a consultation.
By Jordan Creek Pediatric Dentistry
December 15, 2016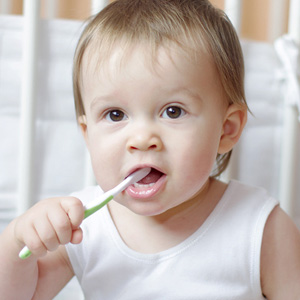 From the moment your child's first tooth appears, usually between six and nine months, you need to be concerned about Early Childhood Caries (ECC). This particular form of tooth decay can have a devastating effect on primary (baby) teeth and lead to their premature demise. Losing one before its time could adversely affect how the future permanent tooth comes in.
You can help prevent ECC with daily brushing and cleaning, regular dental visits (beginning around their first birthday) and limiting the sugar they eat. Here are 3 more things to consider for boosting your prevention efforts.
Breastfeeding. Pediatricians generally recommend breastfeeding if possible for a baby's overall health, including dental development. And although breast milk contains fermentable carbohydrates that boost bacterial growth, it no more promotes tooth decay than similar foods and beverages. That said, though, once the child begins to eat and drink other foods and beverages, the combination of sugars in them and breast milk could increase the bacteria that causes ECC. This is another good reason to wean the child from breast milk as they begin to eat more solid foods.
Bottles and pacifiers. It's quite common for parents and caregivers to soothe a fussing or crying baby with a bottle filled with formula, milk or juice for sipping, or even a pacifier dipped in jam, sugar or some form of sweetener. But these practices can create an environment that promotes high acid production from bacteria feeding on the sugars. Instead, avoid giving them a "prop-up" bottle filled with liquids containing sugar and try to limit bottle use to mealtimes. And provide them pacifiers without sugary additives if you use them.
Medicines. Children with chronic illnesses or other needs often take medication containing sugar or with antihistamines that reduce the flow of acid-neutralizing saliva. If the medications can't be altered, then it's extra important for you to practice diligent, daily hygiene to reduce the effect of higher mouth acid.
If you would like more information on dental disease prevention in babies and young children, please contact us or schedule an appointment for a consultation. You can also learn more about this topic by reading the Dear Doctor magazine article "Age One Dental Visit: Why it's Important for Your Baby."