Jordan Creek Pediatric Dentistry
1111 Jordan Creek Parkway,
West Des Moines IA 50266
(515) 222-1800
Find answers and other helpful dental topics in our digital library.
Posts for: November, 2017
By Jordan Creek Pediatric Dentistry
November 20, 2017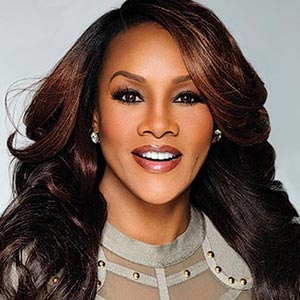 What's an actor's most important feature? According to Vivica A. Fox, whose most recent big-screen role was in Independence Day: Resurgence, it's what you see right up front.
"On screen, your smile and your eyes are the most inviting things that bring the audience in" she said. "Especially if you play the hot chick."
But like lots of people, Vivica reached a point where she felt her smile needed a little help in order to look its best. That's when she turned to a popular cosmetic dental treatment.
"I got veneers years ago," Ms. Fox told Dear Doctor magazine in a recent interview, "just because I had some gapping that probably only I noticed."
What exactly are dental veneers? Essentially, they are thin shells of lustrous porcelain that are permanently attached to the front surfaces of the teeth. Tough, lifelike and stain-resistant, they can cover up a number of defects in your smile — including stains, chips, cracks, and even minor spacing irregularities like the ones Vivica had.
Veneers have become the treatment of choice for Hollywood celebs — and lots of regular folks too — for many reasons. Unlike some treatments that can take many months, it takes just a few appointments to have veneers placed on your teeth. Because they are custom made just for you, they allow you to decide how bright you want your smile to be: anywhere from a natural pearly hue to a brilliant "Hollywood white." Best of all, they are easy to maintain, and can last for many years with only routine care.
To place traditional veneers, it's necessary to prepare the tooth by removing a small amount (a millimeter or two) of its enamel surface. This keeps it from feeling too big — but it also means the treatment can't be reversed, so once you get veneers, you'll always have them. In certain situations, "no-prep" or minimal-prep veneers, which require little or no removal of tooth enamel, may be an option for some people.
Veneers aren't the only way to create a better smile: Teeth whitening, crowns or orthodontic work may also be an alternative. But for many, veneers are the preferred option. What does Vivica think of hers?
"I love my veneers!" she declared, noting that they have held up well for over a decade.
For more information about veneers, please contact us or schedule an appointment for a consultation.
By Jordan Creek Pediatric Dentistry
November 12, 2017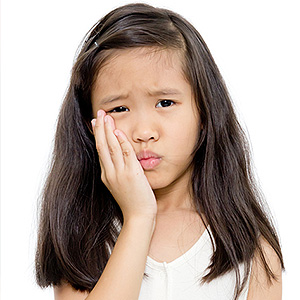 If your child begins complaining of tooth pain without an accompanying fever or facial swelling, it's likely not an emergency. Still, you should have us check it—and the sooner the better if the pain persists or keeps your child up at night. There are a number of possible causes, any of which if untreated could be detrimental to their dental health.
Before coming in, though, you can do a cursory check of your child's mouth to see if you notice any abnormalities. The most common cause for a toothache is tooth decay, which you might be able to see evidence of in the form of cavities or brown spots on the tooth's biting surfaces. If you notice swollen or reddened gums around a tooth, this could be a possible sign of a localized area of infection known as an abscess. You should also ask your child if they fell or were hit in the mouth and look for any signs of an injury.
If you don't see anything unusual, there may be another cause—stuck food like popcorn or candy lodged and exerting painful pressure on the gum tissue or tooth. You may be able to intervene in this case: gently floss around the affected tooth to try to dislodge any food particles. The pain may ease if you're able to remove any. Even so, if you see abnormalities in the mouth or the pain doesn't subside, you should definitely plan to come in for an examination.
In the meantime, you can help ease discomfort with a child-appropriate dose of ibuprofen or acetaminophen. An ice pack against the outside jaw may also help, but be careful not to apply ice directly to the skin. And under no circumstances rub aspirin or other painkiller directly on the gums—like ice, these products can burn the skin. If these efforts don't help you should try to see us the same day or first thing the next morning for advanced treatment.
The main thing is not to panic. Knowing what to look for and when to see us will help ensure your child's tooth pain will be cared for promptly.
If you would like more information on handling dental issues with your child, please contact us or schedule an appointment for a consultation. You can also learn more about this topic by reading the Dear Doctor magazine article "A Child's Toothache."