Jordan Creek Pediatric Dentistry
1111 Jordan Creek Parkway,
West Des Moines IA 50266
(515) 222-1800
Find answers and other helpful dental topics in our digital library.
Posts for: February, 2021
By Jordan Creek Pediatric Dentistry
February 20, 2021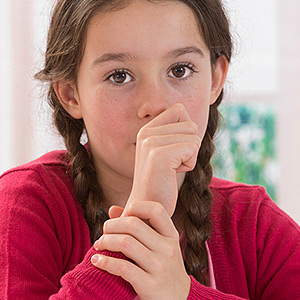 It's true — thumb sucking beyond age 4 can cause bite problems for permanent teeth. But prolonged thumb sucking is just one of a number of possible contributing factors for a bad bite (malocclusion). A dentist must identify all the factors involved when a bad bite is present — their involvement is essential for a successful treatment outcome.
A fairly benign habit for infants and toddlers, thumb sucking is related to an "infantile swallowing pattern" young children use by thrusting their tongues forward between the upper and lower teeth when they swallow. Around age 4, though, they usually transition to an adult swallowing pattern in which the tongue rests on the roof of the mouth just behind the front teeth. Thumb sucking stops for most children around the same time.
Thumb sucking beyond this age, though, can put increased pressure on incoming permanent teeth pushing them forward. This could lead to an "open bite" in which the upper and lower teeth don't meet when the jaws are closed. The tongue may also continue to thrust forward when swallowing to seal the resulting gap, which further reinforces the open bite.
Before treating the bite with braces, we must first address the thumb sucking and improper tongue placement when swallowing — if either isn't corrected the teeth could gradually revert to their previous positions after the braces come off. Besides behavioral incentives, we can also employ a thin metal appliance called a "tongue crib" placed behind the upper and lower incisors. A tongue crib discourages thumb sucking and makes it more difficult for the tongue to rest within the open bite gap when swallowing, which helps retrain it to a more normal position.
An open bite can also occur if the jaws develop with too much vertical growth. Like thumb sucking and improper tongue placement, abnormal jaw growth could ultimately cause orthodontic treatment to fail. In this case, though, surgery may be necessary to correct the jaw structure.
With all these possible variables, our first step needs to be a thorough orthodontic exam that identifies all the cause factors for your child's specific malocclusion. Knowing if and how thumb sucking may have contributed to the poor bite will help us design a treatment strategy that's successful.
If you would like more information on the causes of poor tooth position, please contact us or schedule an appointment for a consultation. You can also learn more about this topic by reading the Dear Doctor magazine article "How Thumb Sucking Affects the Bite."
By Jordan Creek Pediatric Dentistry
February 10, 2021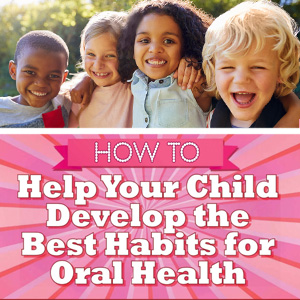 Helping your infant or toddler develop good dental habits is one of the best head starts you can give them toward optimum oral health. But even after they've matured enough to handle hygiene tasks without you, they still need your guidance.
This is especially true in the "tween" and teen years. Although they're beginning to flex their independence muscles, they're still vulnerable at this age to peer pressure urging them to try things that, among other outcomes, could hurt their oral health.
Here are 3 areas where your input and guidance could save your older children and teens from oral health problems.
Sports activities. As children mature, they may also become involved with various physical activities, including contact sports. Years of diligent hygiene and dental care can be undone with one traumatic blow to the mouth. You can help avoid this by urging your child to wear a mouth guard during sports activity. While there are some good choices on the retail market, the most effective mouth guards are custom-created by a dentist to precisely fit your child's mouth.
Oral piercings. While expressions of solidarity among young people are popular and often harmless, some like oral piercings and their hardware could potentially damage teeth and gums. You should especially discourage your child from obtaining tongue bolts or other types of lip or mouth hardware, which can cause tooth wear or fracture. Instead, encourage them to take up safer forms of self-expression.
Bad habits and addictions. A young person "spreading their wings" may be tempted to dabble in habit-forming or addictive activities. In addition to their effect on the rest of the body, tobacco, alcohol and drugs can have severe long-term consequences for oral health. Unsafe sexual practices could lead to the contraction of the human papilloma virus, which has been linked to oral cancer in young adults. Be sure your teen understands the dangers of these habits to both their oral and general health—and don't hesitate to seek professional help when a habit becomes an addiction.
If you would like more information on helping your child develop great oral habits, please contact us or schedule an appointment for a consultation. You can also learn more about this topic by reading the Dear Doctor magazine article "How to Help Your Child Develop the Best Habits for Oral Health."